Hi Everyone
If you've been following the development Trello for RIOT – we have noticed some people discussing it – then you will have seen a lot of updates with the team addressing whole lists of changes. This is due to a small internal beta to help the team identify key issues before moving ahead with larger scale tests. With the momentum of these changes, the team is looking to wrap up another internal test before proceeding to the next steps.
The major changes that have been seen through this first internal beta test cycle have been to the UI. So the we have seen reports that when a player commits to an action, it was hard to see what that actually meant. Of course, it's a riot, so it's bound to be a little chaotic right? But the team wanted to be sure that it was deliberately confusing so there have been a few sweeping changes to correct for this. The game is now at a stage where we are quite happy with where we are.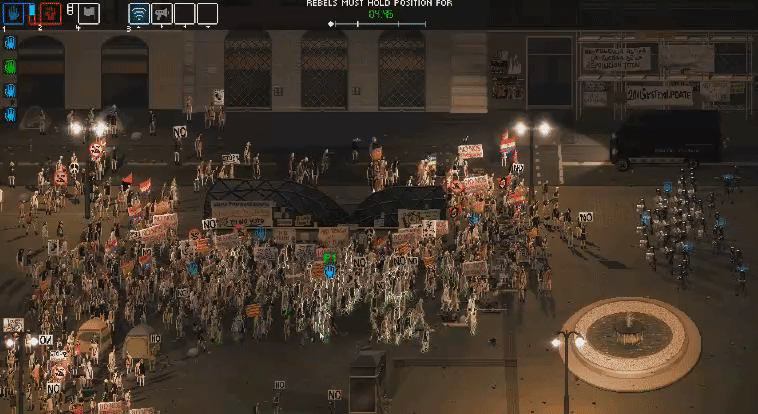 New selection indicators have been added to make things clearer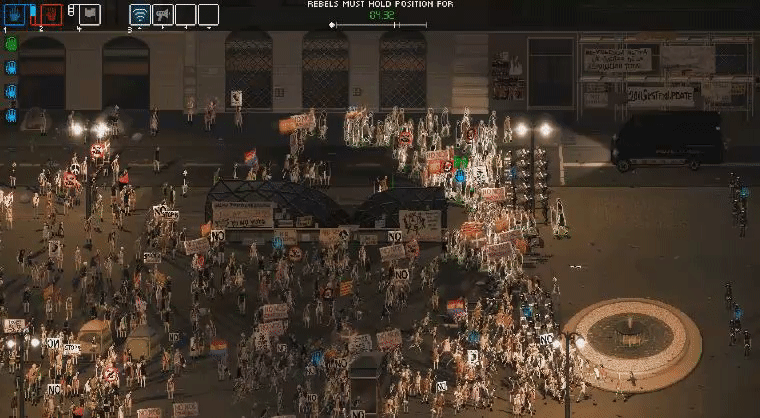 Various tips have been updated and polished
…and much, much more has been added and improved!
The team will now switch focus back to gameplay. A list of milestones has been outlined and the team is dedicated to speedy delivery!
So at this point, you're probably eager to comment "When can we play the beta?" Well, we will be giving all backers beta access soon – we will make an announcement when this happens, the backers will be able to relay their thoughts and help fine tune RIOT, and once we're set with all of the suggestions and with changes implemented, we'll be ready to launch! We are absolutely confident the release will be this year! Once we have a clearer idea on the release date we will update the store page and we will announce it here.
Thank you to everyone that's continued to support RIOT's development! We will keep you updated at key points so you know what's going on.