We're getting there folks!
The team is still hard at work trying to finish RIOT so you can all jump in and begin playing out the scenarios.
Sorry for the delays but we do have a lot to share with you. Two things I would like to touch on today are the tutorial development progress – The team has been working hard to ensure that when you pick up and play RIOT, you aren't completely lost in a sea of chaos, you'll at least be prepared for it! So the team has been refining the tutorial so that you are ready when the first teargas canister or Molotov is thrown.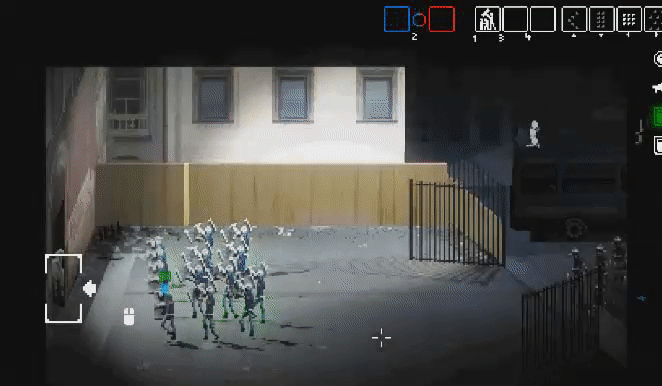 Note: This recording was sped up
So tutorials are one thing, "But why is it taking so long?!" I hear you yell.
Well, there's been much, much more to this development project than meets the eye. A lot of the more time consuming elements are code related and might seem a little boring to go into detail. So we like to share the more aesthetic changes and updates here with you all and lightly touch on what's been going on under the surface.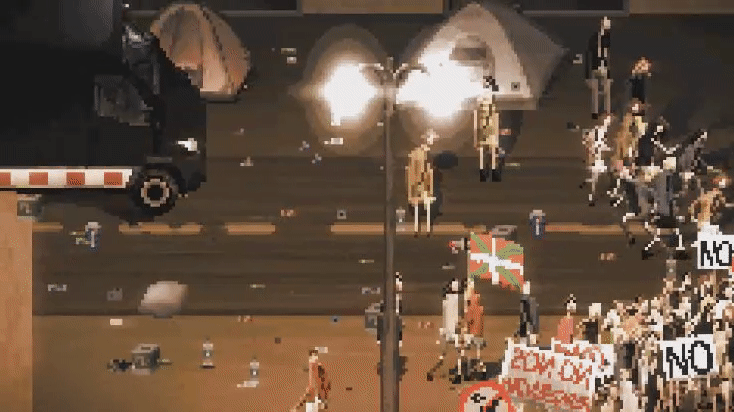 Intro sequences have been refined, the team has also improved cutscenes and the menu system is getting a face-lift. In terms of underlying code changes, AI has been an ongoing battle – think of the game like a grand strategy, then give each soldier their own emotional response to each dynamic event…Cue headaches.
We'll try to keep you posted on more updates, sorry for the delay between the last post and this.
We're sure we can give you a release date soon.
Thanks for hanging in there and for the continued support everyone. It means a lot to everyone on the team!